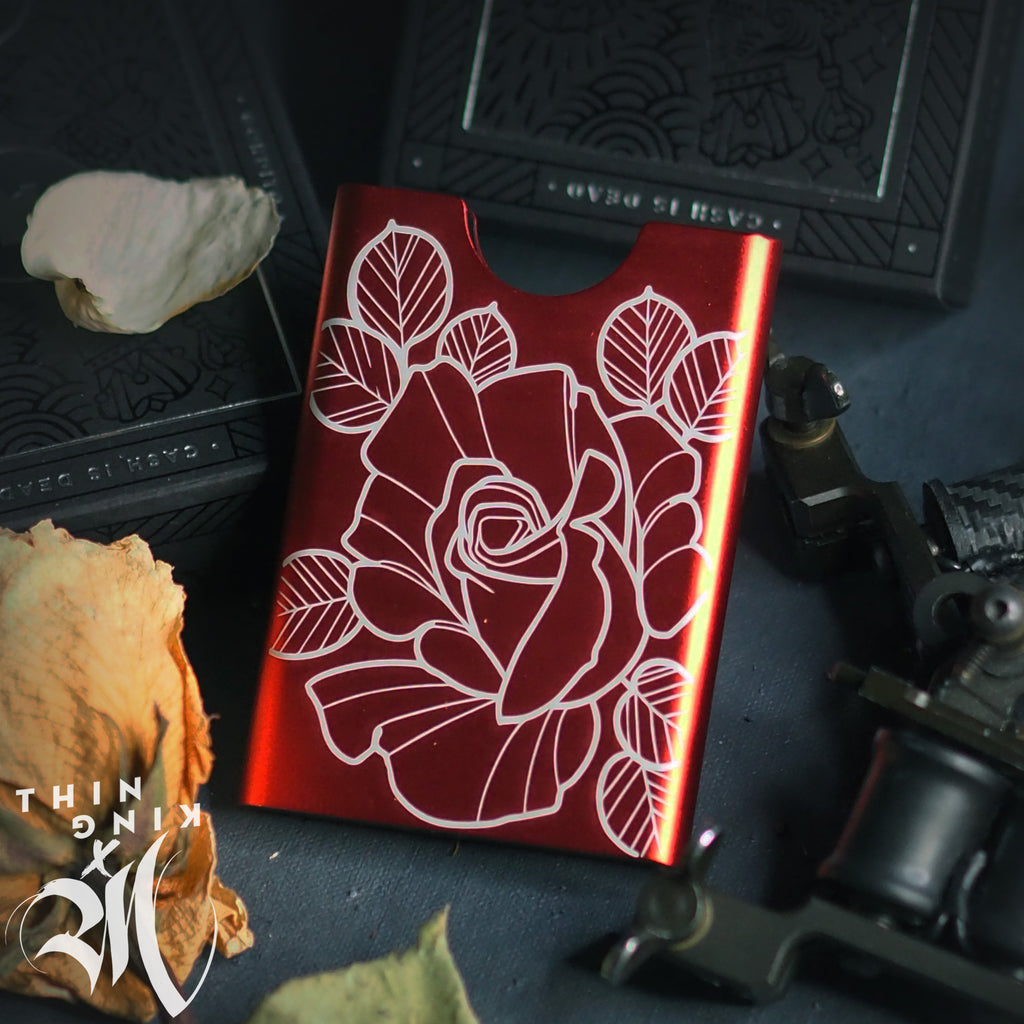 Thin King credit card holder - Red Rose by Monika Boo
€33,33
Thin King Red Rose is a part of a collaboration project with Musta Agency in Helsinki. 
Red Rose design by Monika Boo
Born and raised in the woodlands of Lithuania, Boo became very inspired by natural and organic styles and objects. This appreciation was only grown while studying architecture prior to becoming a tattoo artist. Her background created a unique style beyond both static and dynamic compositions, where all mediums from her experiences meet — natural objects, art nouveau, gothic, baroque silhouettes and more.
Holds 6 embossed cards in style
Full RFID protection
Made of anodized aluminum
Clever grip system never lets your cards fall out
Size: 64 x 88 x 9,8 mm / Weight: 42g