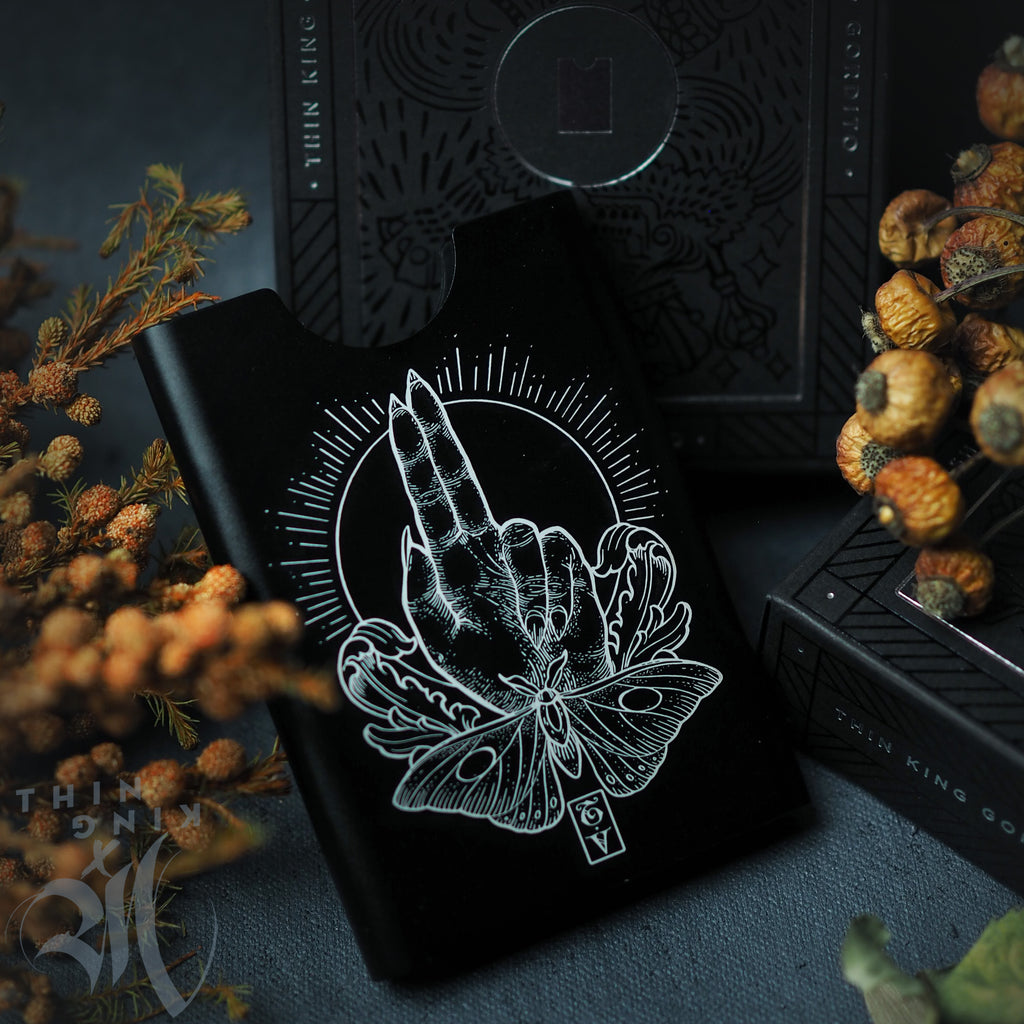 Thin King card holder - Black Hand by Tuomas Valtanen
€33,33
Thin King Black is a fruit of the Thin King X Musta Agency collaboration project combining the sleek and timeless Thin King design with the wildly talented tattoo artists from Musta Agency in Helsinki.
Thin King Black Hand design by Tuomas Valtanen

Helsinki-based illustrator, graphic designer, photographer and tattoo artist Tuomas Valtanen is extremely inspired by art nouveau aesthetics, the thick linework of comics and occult themes. Growing up listening to heavy metal music and being fascinated by album artwork, today he not only creates band logos but also designs t-shirt illustrations for musicians within Finland such as Amorphis, Swallow the Sun and Battle Beast, but also internationally well-known artists like Myrkur, Misery Index and Anneke van Giersbe.
Holds 6 embossed cards in style
Full RFID protection
Made of anodized aluminum
Clever grip system never lets your cards fall out
Size: 64 x 88 x 9,8 mm / Weight: 42g
MUSTA AGENGY

Musta Agency is the world's first international illustration agency for tattoo artists and was founded in Helsinki, Finland back in 2020. It elevates tattoo artists from the skin and helps introduce them to bands, brands, labels and agencies.