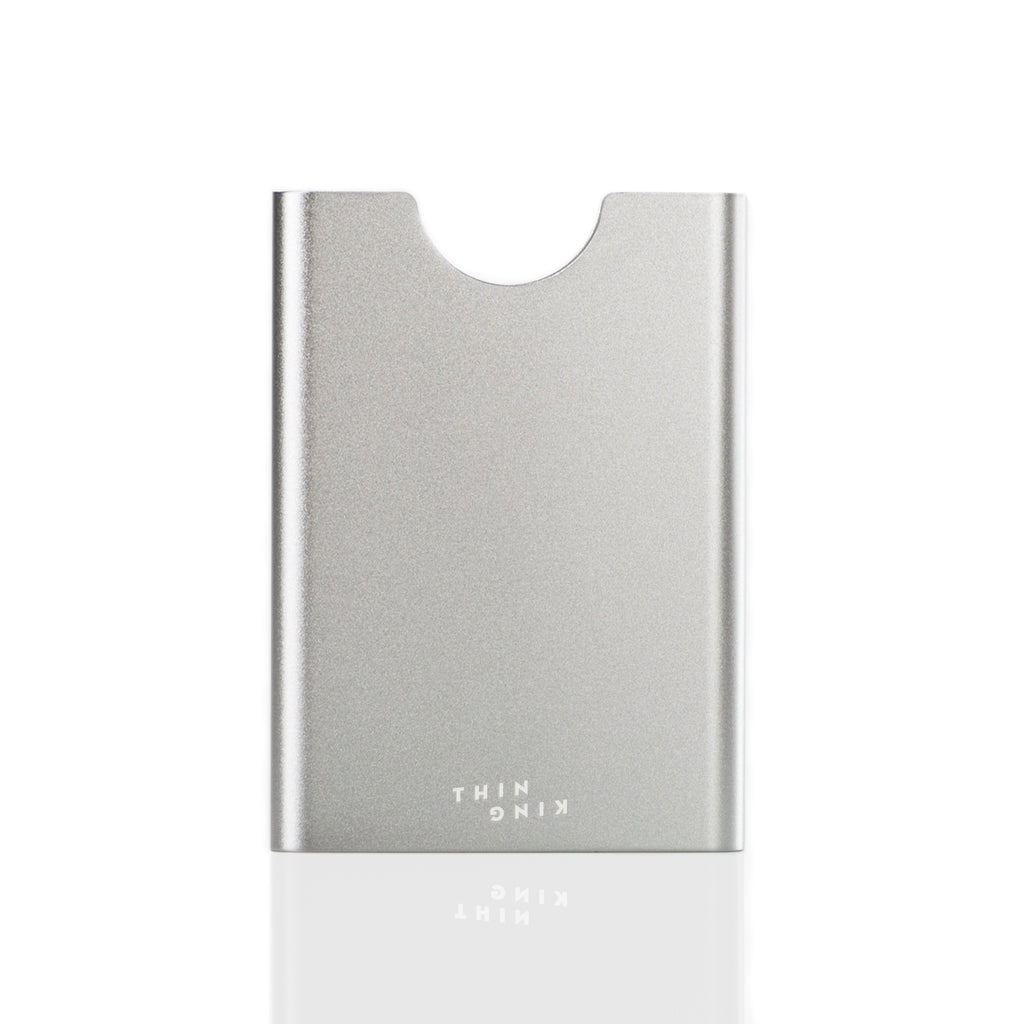 Thin King credit card case - Silver
€27,50
Shine on you crazy silver card case. Another one of our classics, so popular that we should make a sequel, Crazy Silver Card Case 2, exactly the same color of course. No point on fixing what is perfect.
Thin King is a classic yet modern, a truly original unisex credit card case designed in Finland – It is tomorrow´s wallet. The unique hidden grip method securely holds 1 to 6 credit cards, ID cards, or other similarly sized cards. Thin King is compact and lightweight enough to fit any pocket or handbag discreetly.
Holds 6 embossed cards in style
Full RFID protection
Made of anodized aluminum
Clever grip system never lets your cards fall out
Size: 64 x 88 x 9,8 mm / Weight: 42g
Thin King goes anywhere with you – whether you are going out for some fun, traveling, or enjoying your favorite activity, Thin King is the perfect protection for your credit cards. The thin, strong, and durable anodized aluminum frame keeps your card protected from wear and tear. RFID safe – Blocks those nasty skimmers and scanners.